PERSONAL TRAINING
Welcome to personal training at The Fit Connection!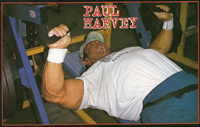 The Fit Connection, comprised of personal trainers Paul Harvey and Donna Milazzo, is currently training clients at Evolution 180 Fitness and Beyond in Marina Del Rey, CA. No gym membership or long-term contract is required to train with The Fit Connection at our facility. You can view our available business hours here.

Paul and Donna possess over 15 years of experience in the fitness industry and enjoy helping their clients reach their full potential. Paul and Donna are widely known for their intense focus, superior training, dedication and professionalism. When you train with The Fit Connection, you are working with experts who truly enjoy seeing you succeed!


We train a wide range of clients, both men and women, from teens to seniors with varying needs including weight loss, athletic conditioning, core training, strength and size training, as well as injury and illness rehabilitation.

Paul and Donna care deeply about the results of those they work with. All training programs are specifically tailored for each individual and normally encompass meal planning, strength and conditioning exercises, as well as cardiovascular work.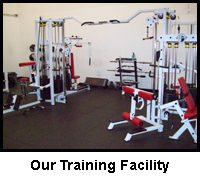 Personal training with The Fit Connection can help you enjoy faster results; improve your self esteem; enjoy sounder sleep and mental clarity; improve your strength, flexibility and mobility; improve your stamina and posture; and improve your quality of life!

If you're not sure if personal training is right for you OR you have additional questions, please feel free to contact us for more information or to setup an in-person consultation. You can also cruise on over to our testimonials page to hear what our clients are saying about us!

We look forward to working with you!



---
What Can Personal Training With
The Fit Connection Do For You?
---
View videos of our clients training by clicking here!